The only time I take a break from dining on the Ganges Voyager, billed as India's first vegan cruise, is at Murshidabad. We dock there one rainy afternoon and navigate the town's frayed provinciality to visit the 18th-century Hazarduari Palace, of a hundred doors. It was the home of the erstwhile nawabs of Bengal — built, ironically, by the descendants of Mir Jafar, the betrayer at Plassey, who sided with Clive and whose infamous act tilted the balance of power in India for 200 years thereafter.
The museum at the once opulent palace has stunning Mughal memorabilia. There is Shah Jahan's travelling chair, Nadir Shah's lance and the palanquin of Zeb-un-Nissa, Aurangzeb's daughter. They lie in dust-covered glory. This tryst with nostalgia spurs us on to the steps of the Hazarduari restaurant, owned by the last nawab's family, to take in its air of disrepair, faux antiques, faded family photos and a lineup of Mughlai dishes: biryani, rezala, qorma, do piyazah. It's dining in pursuit of history, not necessarily taste.
But taste has been aplenty, and meat barely missed, during the week on the Ganges Voyager. Sailing upstream from Kolkata to the Sundarbans, stopping en route at small towns and villages full of the remnants of Bengal's Mughal and colonial past, listening to stories about their art, architecture, people — all this over imaginative Bengali dishes.
Chef Ranjoy, in charge of the ship, purchases from the small mandis and wet marts of these towns things such as asmani chillies (that grow facing skywards, and hence the name), wood-apple, the last unripe mangoes of the season, gondhoraj lime, brinjal and fresh turmeric. These find their way into fermented wood-apple chutney, shukto on toast, thalas of gobindobhog rice, tender plantain and poshto gravies, turmeric-ed barbecued brinjal, jhal muri spiked with mustard oil from a homemade mango pickle, and even a birthday cake made with banana and coconut.
Of the 50 odd people on the ship — paying around ₹6 lakh plus (double occupancy) for a 10-day voyage by special interest travel major Antara Cruises — there are strict vegans from Germany, the U.S. and even Vietnam, but there is also an Indian set that's more flexitarian, not strictly vegetarian. The plant-based Bengali regional food is a hit with all.
Over gondhoraj margaritas, one intrepid American traveller confesses one evening that this is the best she has "ever eaten", having been on many other currently fashionable vegan cruises around the world, from Brazil to Spain. "I was on a cruise in Brazil and there too they cooked with local ingredients from the rainforests but it wasn't as delicious… India has so many flavours."
India has many stories, too, around its diverse food cultures. And it is these that are birthing a new vegetarianism as young, metropolitan millennial and Gen Z diners embrace food with plant-forward menus and experiences that go beyond taste to tell stories of ingredients and their communities.
It's more than a fad
With plant-forward dining increasingly mainstreamed the world over post-pandemic, it is inevitable this "trend" should arrive in metropolitan India too. Ironical in a country with deep rooted traditions of vegetarianism, even though 77% of its population is meat-eating and animal protein constitutes a cheap source of nutrition for some of its poorest.
But unlike traditional and ritualistic vegetarianism, the plant-based dining amongst younger urban consumers is less rigid and insular. This "new vegetarianism" is not rooted in religion or caste, and it is also different from the fad diets of five years ago when chefs in upscale restaurants often complained about the havoc diners seeking gluten-free, vegan, macrobiotic or similar options created during a service not geared to cater to fiercely restrictive diets.
"Many people would come and say they were allergic to eggplant or such if they simply didn't like it, and follow fads without understanding what is healthy," recalls chef Manish Mehrotra of Indian Accent. Post-pandemic, there has been a change. The growing interest in "flexitarian" eating rides on a genuine desire to pursue healthier living.
While there are few comprehensive studies on this in India, globally, reports such as Mckinsey's in October 2022 highlight the change. This report surveyed 8,000 diners across the U.S., U.K. and Europe and found that eating healthier and fresher while eschewing red meat (as also extra salt and sugar in food) was a priority for more than 50% of the respondents.
Anecdotally, in urban, affluent India too, this lifestyle shift is on the rise. "I eat more vegetables, grains and fruits that are cleanly grown because I feel they have fewer pesticides and harmful chemicals," says Delhi-based photographer and travel professional Abhishek Hajela, 36. "But I also take care to include some lean protein in my diet to build immunity." He is a classic flexitarian driven by wellness.
"We [as a family] try to be vegetarian at least for lunch every day, and there is also an uptake in veg consumption across our restaurants, the assumption being that plant based is healthier," restaurateur and chef Rachel Goenka of The Chocolate Spoon Company tells me during a recent meal at Mumbai's newly opened Indian Accent. We are there with entrepreneurs Karyna Bajaj and Vanika Choudhary, and I note how all of us have chosen flexitarian tasting menus — vegetarian, pescatarian, no dairy or poultry — but all plant-forward. And the restaurant is able to give us enough options.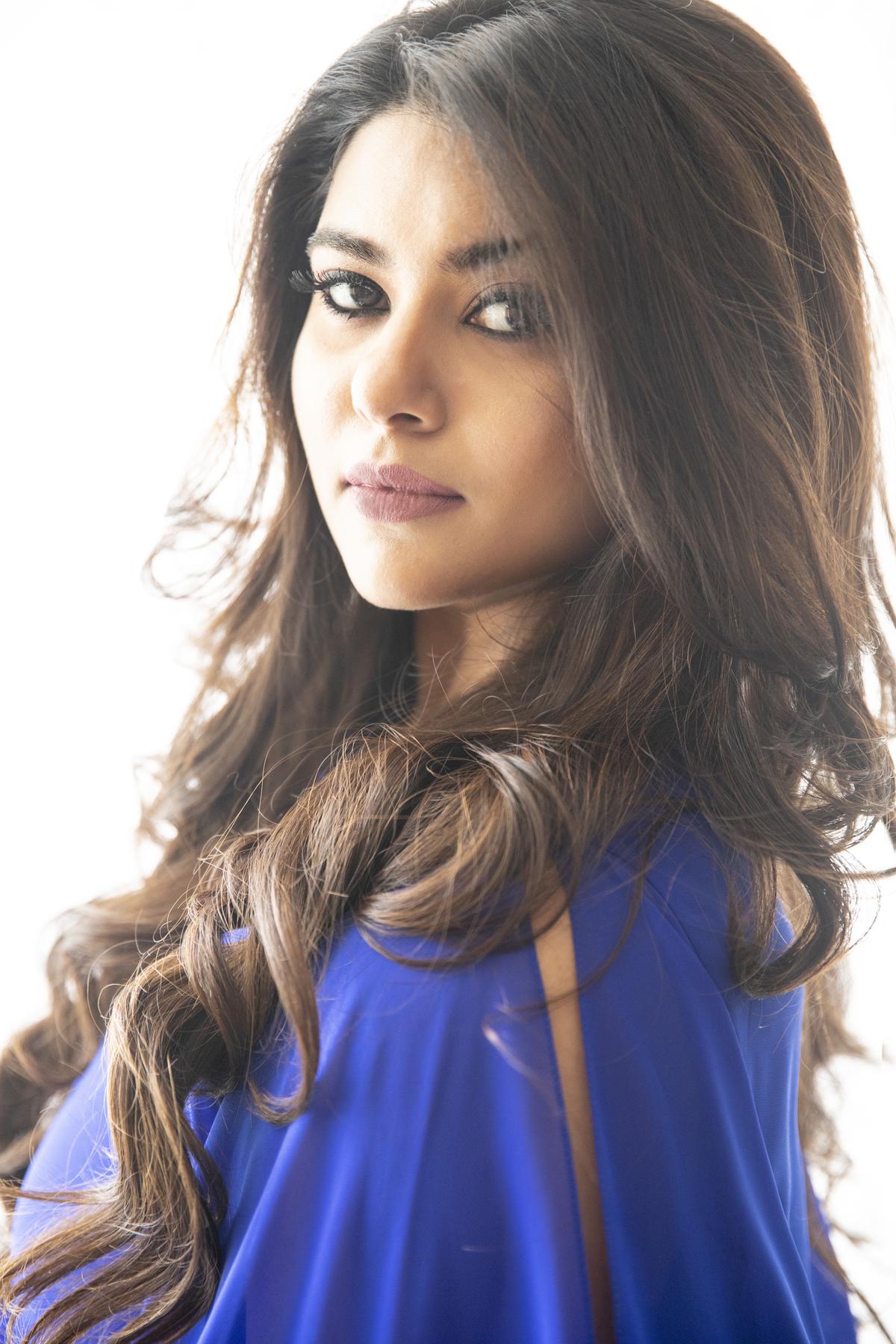 While speaking to more and more restaurateurs and chefs, I realise most are catering to this growing segment of conscious dining. "Earlier, people were vegetarian for religious reasons, but now for at least one meal in a day, or two or three in a week, they are vegetarian or follow plant-forward diets," says chef Naren Thimmaiah of Karavalli, Bengaluru. "Their interest in and knowledge of seasonal vegetables are also evolving." Even in his south-west coastal restaurant, orders for vegetarian dishes have gone up, so he is encouraging his team to research the cuisines of communities along the coast and introduce seasonal vegetarian fare.
"Because of the 24×7 availability of most ingredients, we had lost focus of seasonality, but this is coming back now. Our regional cuisines have highly seasonal greens and vegetables, which taste the best during that time. I have started keeping a sheet of six to seven such dishes for every season, which could be stir-frys, gravies or steamed, using ingredients such as Mangalore spinach, colocasia leaves, bamboo shoots, local mushrooms and therme thoppu [ferns that grow along streams in Coorg]. People are more adventurous in their choices and more receptive than before," he adds.
On the lookout for authenticity
If older, affluent Gen X and millennials in India had hitherto aspired to caviar, lobster and New Zealand lamb chops in restaurants, the post-pandemic young consumer, especially in Mumbai and Delhi, is aspiring to lesser known vegetables, spices, berries and grains along with storytelling around their provenance and cultural nuances.
"People are genuinely interested in knowing stories about their food and there is also so much cultural pride in an exchange of information around it," says chef Vanika Choudhary of Sequel and the path-breaking Noon, where she works with fermentation traditions from around the world and foraged Kashmiri, Ladakhi and Vidarbha ingredients.
Aggressive chauvinism around food habits and "traditions" is not new and we can see it all around us, not least on WhatsApp groups of families and friends. But equally, a younger India seems more curious and open minded about food as a cultural construct. "When seabuckthorn was a new ingredient in restaurants, there was so much buzz around it, but gradually people are discovering that in Ladakh, Buddhists never plucked it because the berry is considered sacred as the last living thing still standing when all else has withered in winter," she points out. From seeking novelty in ingredients, a niche audience is seeking "authenticity" by way of the storytelling around these.
Choudhary, who has been working with the Ladakh Basket, a social enterprise comprising 35 women farmers, uses ingredients such as skotse (wild garlic chives), toma (a rare tuber), syah (wild rose), and rosehips foraged from the remote Fulak and Tukla on the Indo-China border, above 12,000 feet — and plates up stories of these and more at Noon.
Chefs such as Varun Totlani of Masque, Vanshika Bhatia of Omo in Gurugram, Mythraie Iyer and Johnson Ebenezer of Farmlore in Bengaluru, and Niyati Rao of Ekaa in Mumbai similarly intersperse their courses with narratives around communities growing specific foods. This becomes part of a larger "experience" rather than just food.
Fine dining with gulkand and ratambe
"The market for plant forward foods has been growing in India, but more in the casual segment where it merges with wellness and health. In the fine dining space, I don't know if people are willing to pay very high prices unless they are being provided with an exceptional experience like our collaboration with Eleven Madison Park," says Aditi Dugar, owner of Masque, one of India's top restaurants. She recently flew down celebrated chef Daniel Humm and his team from the much awarded restaurant in New York to Mumbai for a collaborative 10-course, 60-cover vegan pop-up over two nights at Masque.
Humm, who had created shockwaves in the world of global gastronomy in 2021 by declaring that his restaurant would reopen as a vegan one (in keeping with his journey towards healthier, sustainable living and perhaps an interest in Buddhism), not only plated up signatures such as carrot tartare (Kashmiri carrots were passed through a meat grinder at the table), avocado and tonburi (cypress seeds mimicking caviar) and a decadent black truffle tart, but also newer, India-inspired dishes created in collaboration with Masque's head chef Varun Totlani. There was dosa with a clarified tomato rasam-like "tea", and a rose ratambe almond dessert where the star was gulkand inspired by what he tasted in Kashmir and cactus-karonda sorbet.
The cost: ₹40,000 per head. The pop-up was sold out in nine hours flat, pointing to a robust appetite for dining experiences and a new curiosity around vegetarianism married to these.
Just weeks before this, in Delhi and Pune, a pop-up by Dubai-based Michelin-starred vegetarian Indian restaurant Avatara did exceedingly well, too. The 16-course meal created by the young chef Rahul Rana, referencing Ayurveda and inspired by pan Indian traditional dishes and ingredients, was priced at ₹20,000 each. Yet, food experiences company Conosh that had brought in Avatara was able to sell almost 400 seats over four days in both the cities.
Power of the ancients
Ancient grains like spelt and farro, as well as varieties such as blue corn and wild rice are finding their way to menus the world over. A pizza restaurant in New York, for instance, recently announced that it will be making all its dough from a mix of different ancient grains, even as they command an increased market share. In India, khapli or emmer, an ancient variety of wheat that has a very tiny cultivation in central India, and has remained unchanged for thousands of years (evidence of its cultivation has been found in Harappan sites) is now in demand among many younger Indians because of its lower gluten content and ostensible health benefits. "It's not just a fad or a desire for healthier eating habits. So many people are discovering their systems cannot take modified and highly-processed foods anymore, with many grappling with allergies and such," says Karyna Bajaj of KA Hospitality.
Masters of complex flavours
The idea of aspirational and expensive dining centred around meat and seafood as the heroes is clearly being turned on its head in India.
Enhanced exposure (on social media and otherwise) to famous chefs cooking with vegetables or seasonal, hyperlocal produce is only one of the reasons why many more Indians may not be as dismissive about their gourds and greens as five-10 years ago. "The beauty of cooking and eating plant-based meals is that it forces you to be in tune with the seasons. The most delicious dishes that I have eaten have been made with fresh produce at its peak," says chef Humm, who adds that "places like India… where people have been cooking plant-based for thousands of years" can teach the world "a lot from their approaches to flavours, ingredients, sourcing and preparation".
If this is an affirmation of older Indian traditions of cooking rooted in seasonality and based on Ayurveda, the art of creating incredibly complex and layered flavours from simple vegetarian ingredients is also something Indian culinary cultures can teach a world where the future seems plant forward.
"Even if people eat meat in India, it is always accompanied by other vegetarian dishes. Creating vegetarian food comes naturally to us as does creating complex flavourful meals with simple seasonal ingredients. This is not true for many other parts of the world where traditionally diets have been meat centric," says chef Mehrotra, whose menu at the Indian Accent has an enhanced focus on vegetarian dishes.
There's a vegetarian nihari, for instance, that's hearty and soulful, and a Kashmiri many-layered tchaman (cottage cheese), constructed as delicately as mille feuille but full of bold flavours. It's luxury dining that does not have to take recourse to old European fish, fowl and meat formats.
A commentator on dining trends and food cultures, the writer is also the author of 'Business on a Platter'.